Christmas Pinwheel Cookies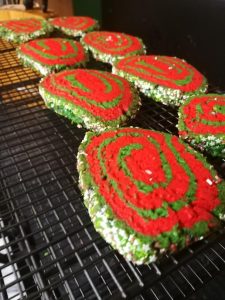 These are a well loved cookie so why not make them for Christmas? Also works well for Halloween using green and orange colouring. Or for any other time of year using the colours of your choice, talk about versatile!
Ingredients
200g (7oz) unsalted butter
150g (5oz) caster sugar
2 teaspoons flavouring of your choice
1 egg
325g plain flour
Red food colouring
Green food colouring
Oven safe sprinkles
Makes approximately 30 biscuits

Directions
Put the butter and sugar in a bowl and mix together well.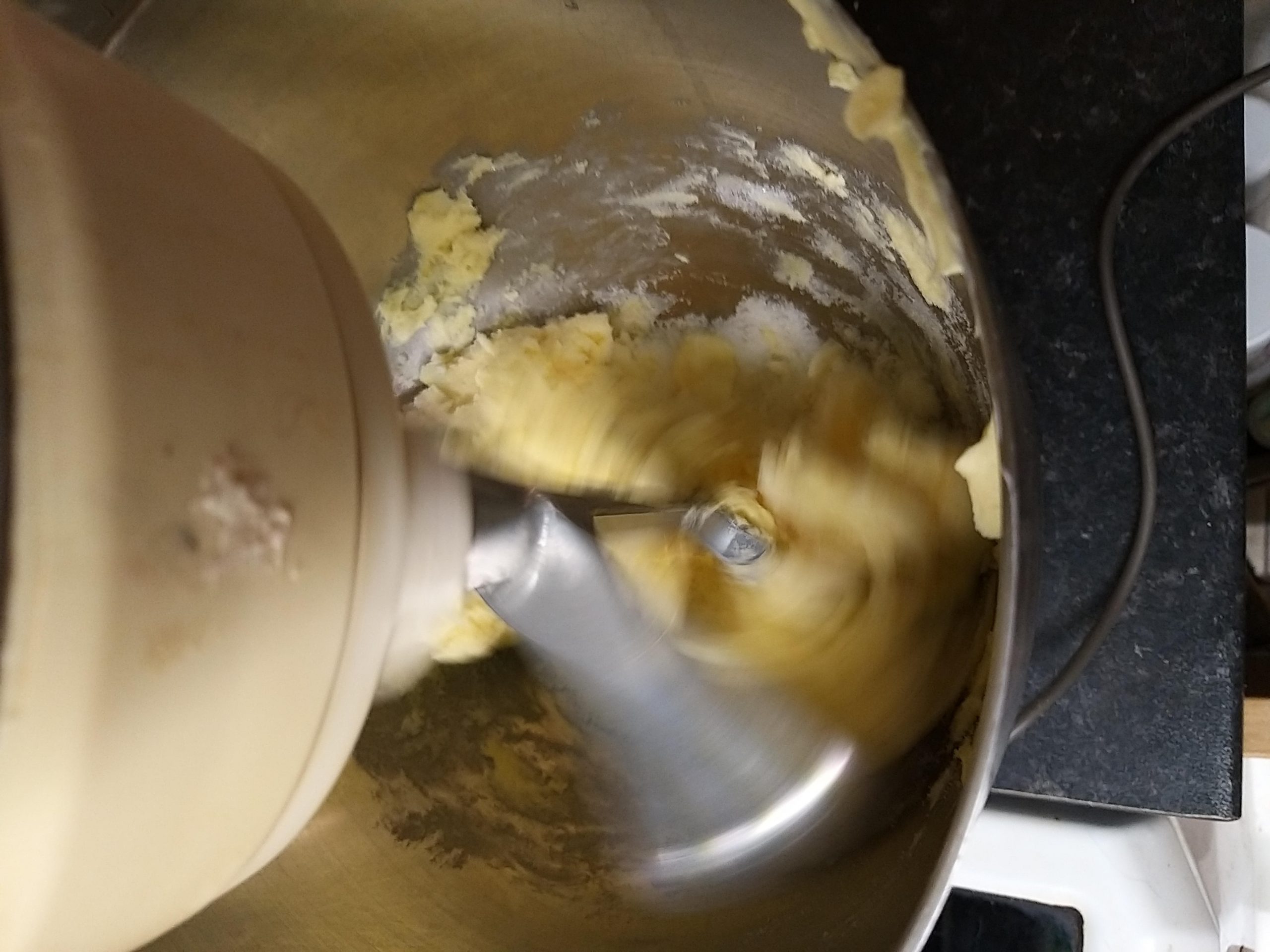 Beat in the flavouring and the egg, then add the flour.
Knead until a dough forms, then remove from the bowl.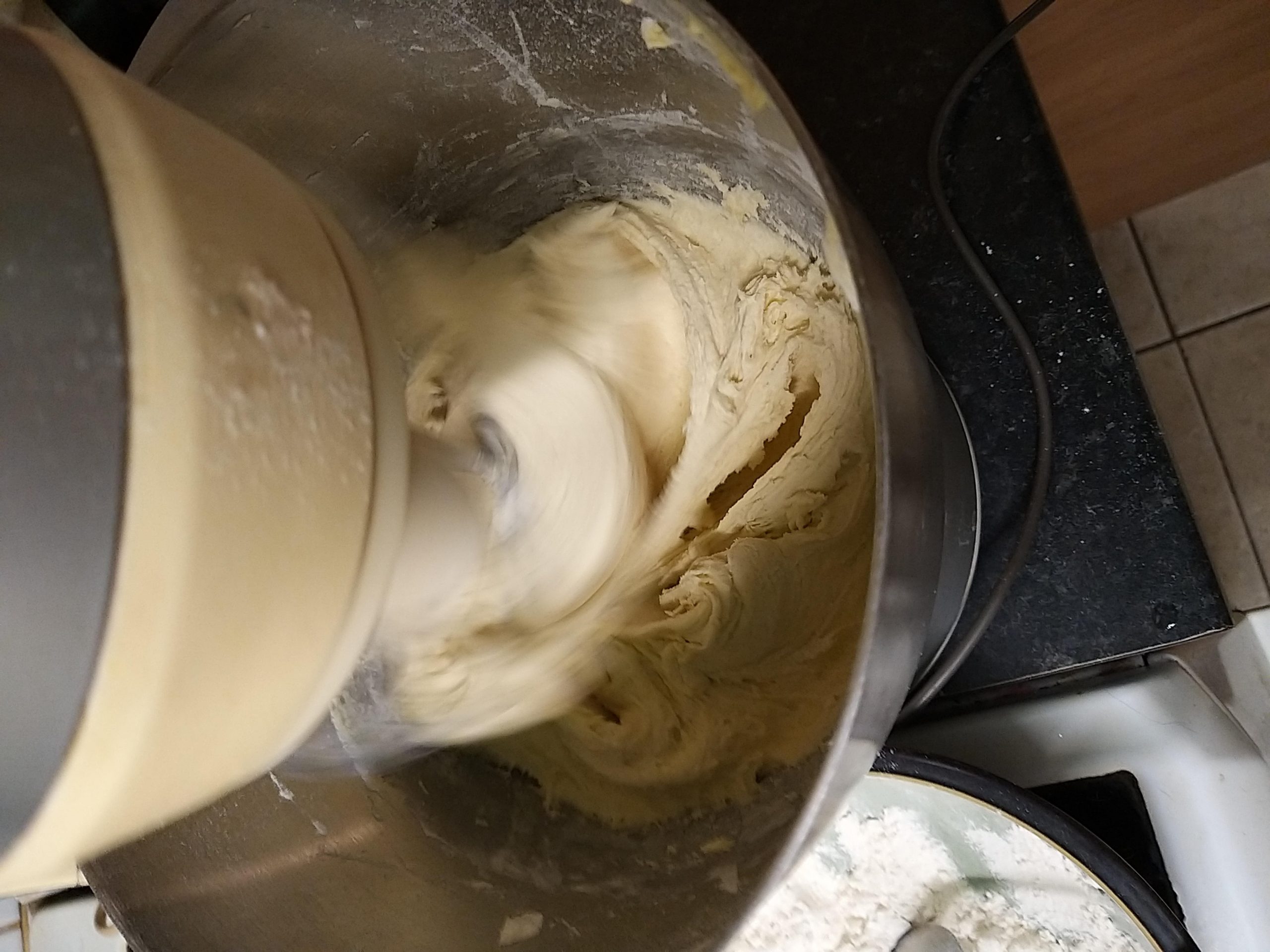 Divide the mixture into two equal portions, working with one at a time on a lightly floured worktop and gently knead the dough until it is smooth and pliable.  If it feels sticky, add a little more flour and knead to work it in, you can continue adding flour until it just loses its stickiness
Add green colouring to one portion and red to the other, if kneading the colour in by hand be sure to wear rubber gloves or sandwich bags because food colouring will stain your hands.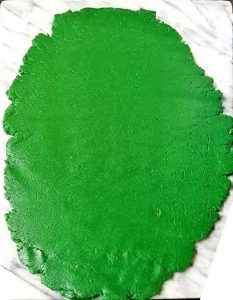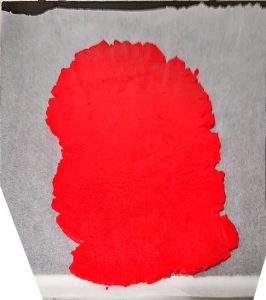 Shape the potions into rough oblong shapes, then wrap in cling film and chill in the fridge for a minimum of 30 minutes.
Once firm, roll out each section of dough portion trying to maintain an oblong shape.
Put the red dough on top of the green dough, and using a knife trim the edges to neaten, roll up lengthways then wrap in cling film and chill again for 45 minutes.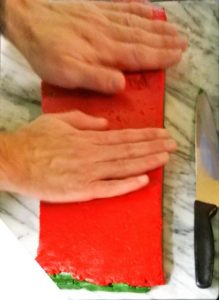 Empty sprinkles onto grease proof paper inside a baking tray, roll your oblong of dough through the sprinkles to coat the outside, we used sprinkletti in Merry berry mix, got to love the pun names!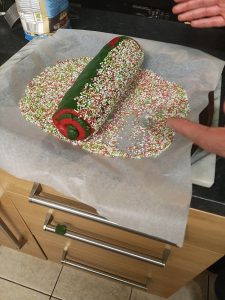 Slice the dough into discs then put onto a baking tray, spacing evenly.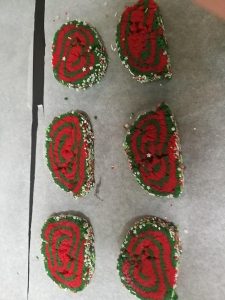 Bake for 15 minutes in an oven preheated to 180c (160c fan) / gas mark 4.
Once baked, place onto a wire rack to cool and enjoy!