A Beginner's Guide to Piping Nozzles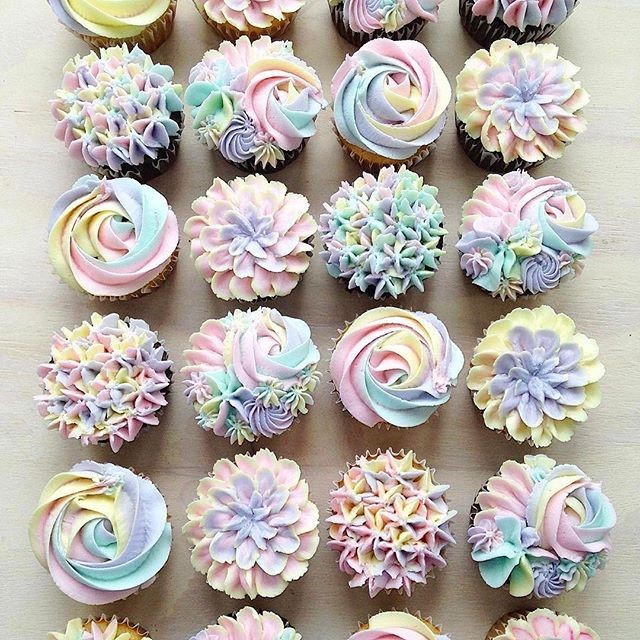 There are an awful lot of piping nozzles out there and if you're just starting out or even looking to move beyond your tried and true couple of nozzles, it can seem difficult to know where to start.  As it happens, there are only nine main styles of piping nozzles which we will go into detail about now.  Beyond that, a lot of the variety comes in different sizes of a particular style so hopefully this guide will shed a little light for you!
 Round
This is a must have nozzle in your piping nozzle collection, as you can cover a lot of different jobs with it.  The smallest round nozzles have an opening similar in size to a pen, so you can do writing, intricate line-work and much more.  Medium sizes are great for doing borders on biscuits if you're looking to do flood in icing and the larger round nozzles can be used to pipe swirls of buttercream on cupcakes and cakes.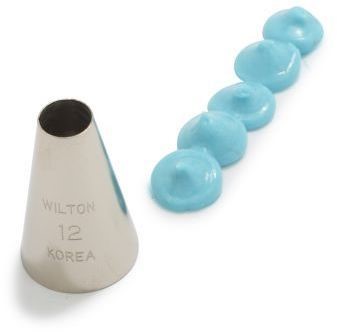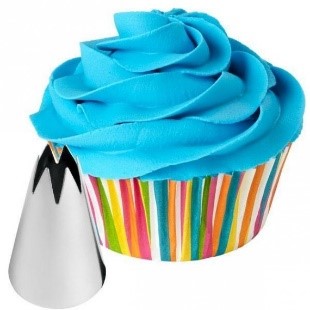 2.  Star
Star nozzles are either open or closed. Open star nozzles are perfect for piping the classic cupcake swirls or piping around the outside of large cakes to make a cute border and scrolls. Closed star nozzles will give you stars, groved shells and fleur-de-lys designs.
Drop flower
The fastest and easiest way to pipe flowers with just a squeeze of the piping bag, the larger the nozzle the larger the flower.  The opening of the nozzle will dictate if it will be a thin or fat flower and the number of openings at the tip is equal to the number of petals the flower will have.  The larger drop flower tips are often used to create the popular rose swirl on cupcakes as well.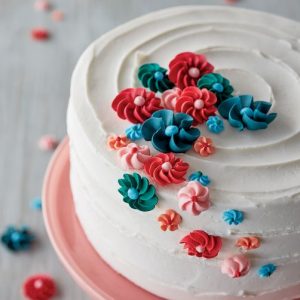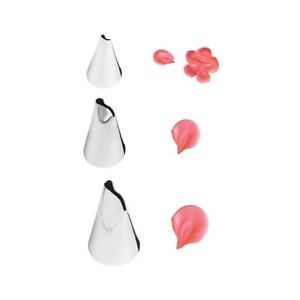 Petal
These can be used to create petals or to build up flowers like roses. As you can see from the photo, the shape of the end of the nozzle can vary. You can use these nozzles along with a flower nail to create royal icing blossoms to decorate your finished designs.
5.  Leaf
Leaf nozzles have a v shaped opening, when you squeeze the piping bag and as the icing comes out move the nozzle along to create leaves, you can change how the leaves look depending on how you use the nozzle so that you can create plain or ruffled leaves.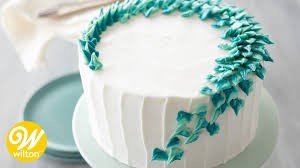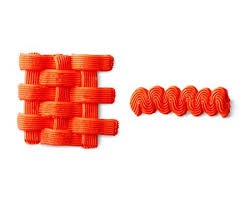 Basketweave
These are really popular at easter for piping easter basket cakes as the name of this nozzle suggests. The opening can be serrated on one side, or both. When using to make a basket weave pattern be sure to have the flat side againist the cake and the serrated side upwards so you can see the weave lines though the wide strips of icing. You can also use this nozzle to pipe ruffles.
Ribbon
These are the perfect nozzles for covering a cake in buttercream ruffles as pictured above. They can also be used to pipe bows, ribbons, frilly borders and scalloped edges. The opening of these nozzles can look like a teardrop, a curve or keyhole.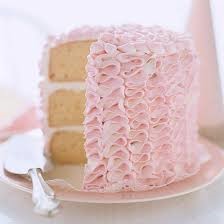 Multi opening
The most popular product in this range is used to pipe hair and grass, it has lots of small holes. Others include multi star openings or holes allowing you to pipe a couple of lines at a time.
Special
These are very specific nozzles that allow you to pipe one type of design like a snowflake. These are a lot of fun to play with and we would recommend using a firmer form of buttercream when using these nozzles.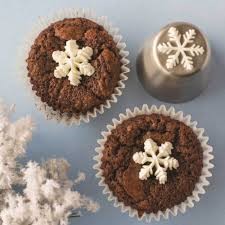 Here is a chart showing the different nozzles and their sizes and effect